All about
Customer Sucess Stories, testimonials
and
quotes
of our customers & coworkers
Here our customers and coworkers share their experiences and impressions with you.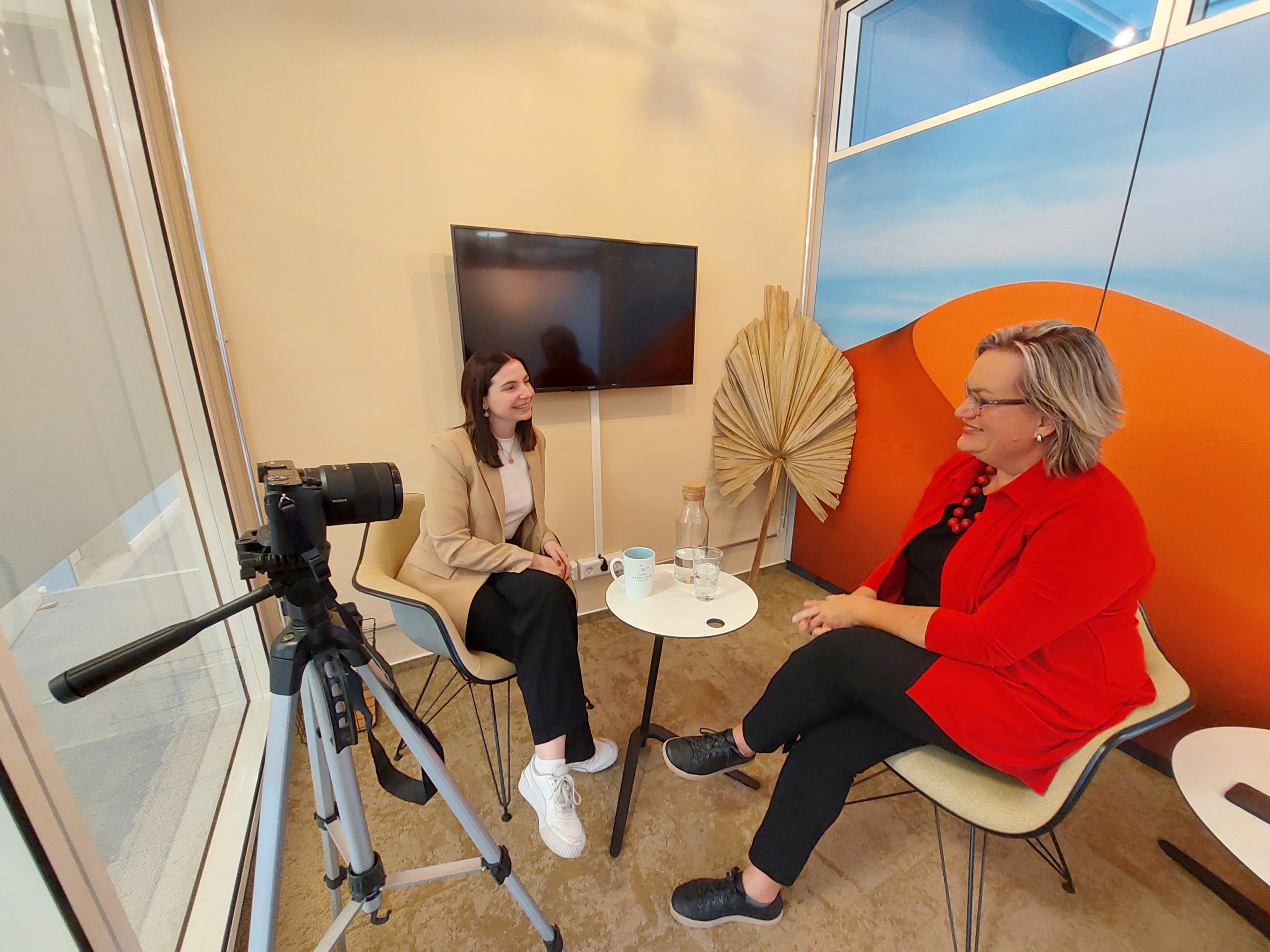 Two years ago, Tanja Seiler moved to home office – not because of Corona, but because she decided to become self-employed after 20 years of corporate experience. Tanja told us in an interview what motivated her to do so: "Too many strong female leaders still feel torn between their dream career and a fulfilling private life. As a mindset and success coach, my mission is to help these women live a life full of happiness, health and prosperity at all levels." Tanja is very happy with her online business, but there is one thing she misses most in her home office: people. The need for random encounters at the coffee machine and a more structured workday led Tanja to coworking.
Her search for a coworking space where she felt comfortable finally ended at 1000 Satellites. "Nice company in the office, a height-adjustable desk, two large screens, a beautiful view of the greenery – I didn't have this luxury before," Tanja says. The productive working atmosphere at 1000 Satellites gives her space to think strategically and be creative.
But apart from the attractive premises, it was the friendly and colorful coworking community that convinced Tanja to stay. According to Tanja, the community management's commitment to bringing the coworkers together and introducing them to each other is particularly noteworthy: "You feel very cared for and it is super easy to make new connections." She reports that the lively exchange with coworking colleagues has even given rise to new business ideas. But it is not only the community itself that has inspired Tanja. Through her positive experiences at 1000 Satellites, she has also discovered the topic of "New Work" for herself. As Tanja's awareness of decentralized working and future-oriented work concepts has sharpened, she has recently started advising her clients at management level on this particular topic.
Coworking – for Tanja "the perfect symbiosis" of new relationships and impeccable working conditions. Whereby the former is especially close to her heart: "My favorite coworking moment was definitely having a barbecue together during the lunch break in summer."
For Tanja, the "co" in "working" has become essential. What about you?
Find out for yourself what coworking can mean for you.
Sign up for the free testseating.
Creative & productive in Taylor
SAP Experience Garage - Project team
"Think about something new quickly."  But how can that be done without new encounters, new impressions? 
Events such as the SAP Expierencegarage Hackathon create space for creative ideas. Collectively, we bring the topic of New Work to life. In the end, we all decide together what our work should look like in the future.
One team not only won the SAP Hackathon, but also directly tested the principle of coworking at 1000satellites.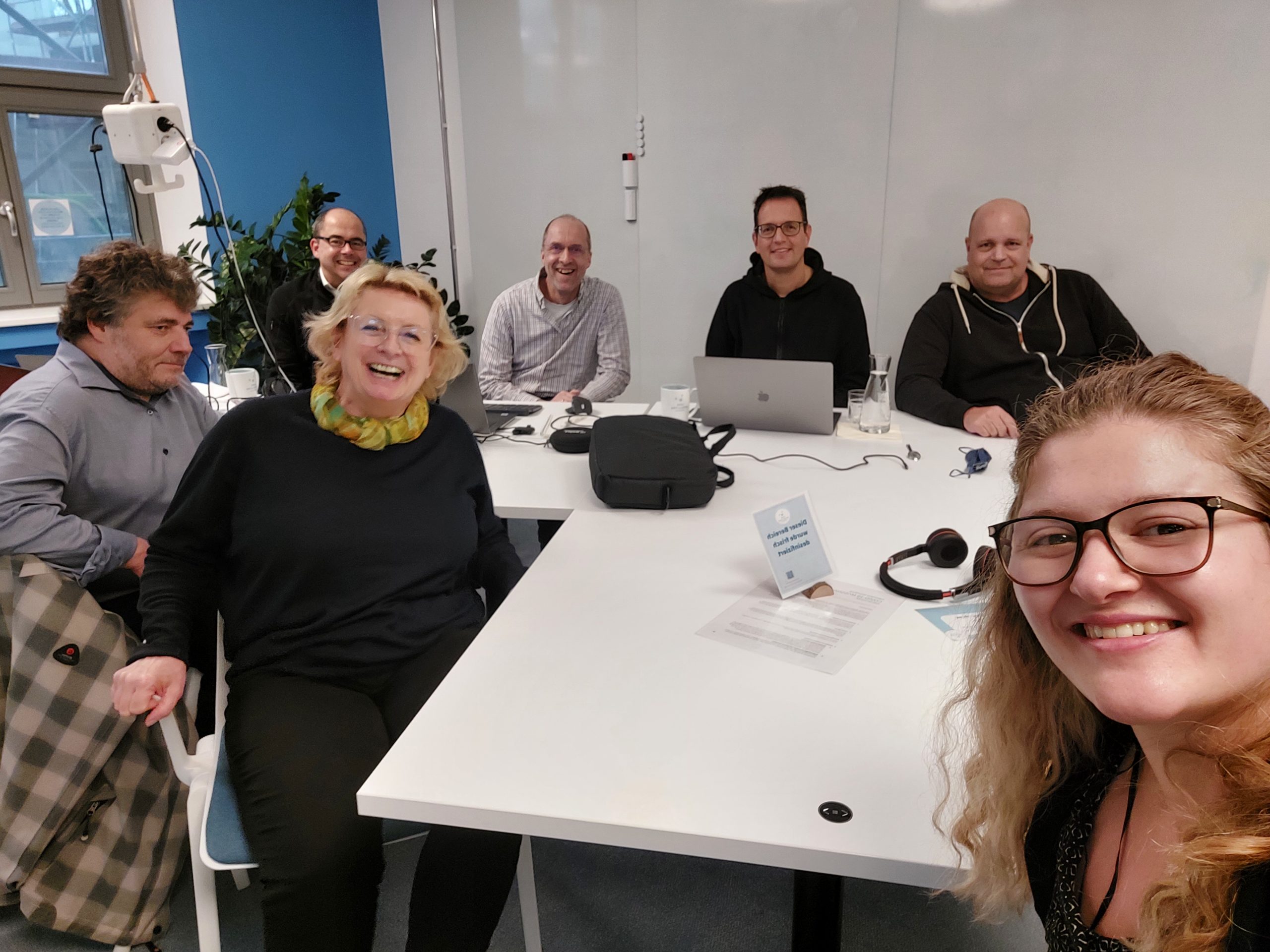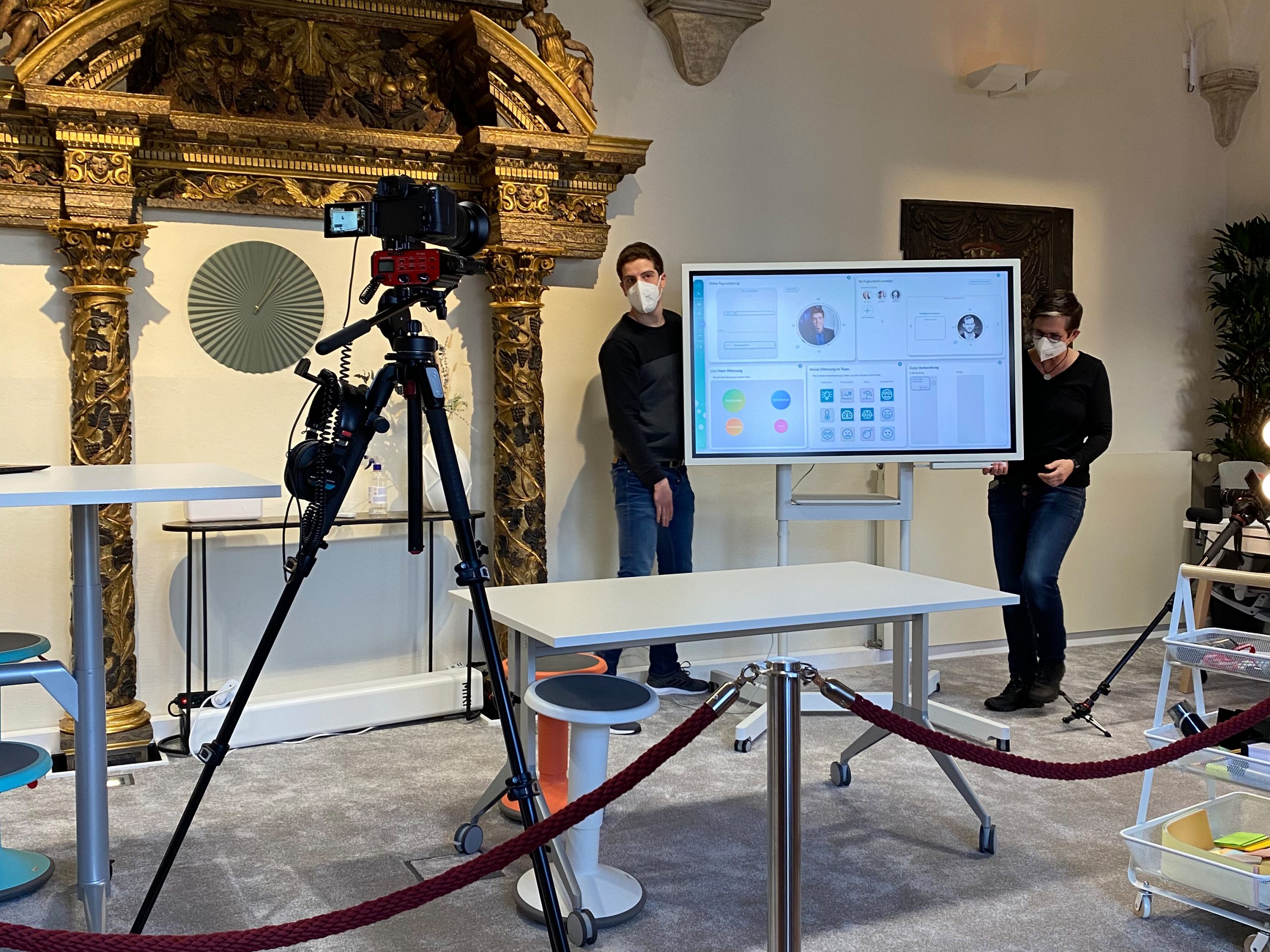 Digitisation is advancing at high speed worldwide and transforming the economy and society. "Smart Data" makes it possible to create new intelligent services from the processed data. The project team from Fraunhofer IESE in cooperation with the BMWi Smart Data Programme have made this their mission.
The project team shot a project film in the Wachenheim satellite to support a new prototype. The prototype is a new software platform that coordinates meetings and chats similar to other well-known applications. The special thing here: The team is giving back a touch of togetherness to the digital world. For example, the team redefines live interaction by integrating a live mood barometer into the platform.
Especially in times like these, cohesion is essential. It's great to see that with such innovative projects, personality and a sense of community are strengthened in the hybrid working world. 
Hybrid Events at 1000 Satellites
External event from Marketingclub Rhein-Neckar e.V.
As a New Work pioneer, we are enthusiastic about the flexibility of this concept. That's why we are planning hybrid events more and more frequently. We are particularly pleased when external hybrid events take place in our locations. On Tuesday, 01.02.22, the Marketing Club Rhein-Neckar e.V. was live and virtual at Satellit Taylor with a presentation about the importance of a community that was also exciting for us.
Besides the repeated phrase "It's so nice to be able to look live into faces", we think it's great that the hybrid concept brings together physically distant people and ensures health safety at the same time.
With the right planning, technology and moderation, any hybrid event becomes an experience for everyone who attends. For example, we recently added "animal" technical support – our 360° Meeting OWL completely captures the real world for virtual participants.
We are looking forward to hosting many more hybrid events in our Spaces. Click here to visit our event areas.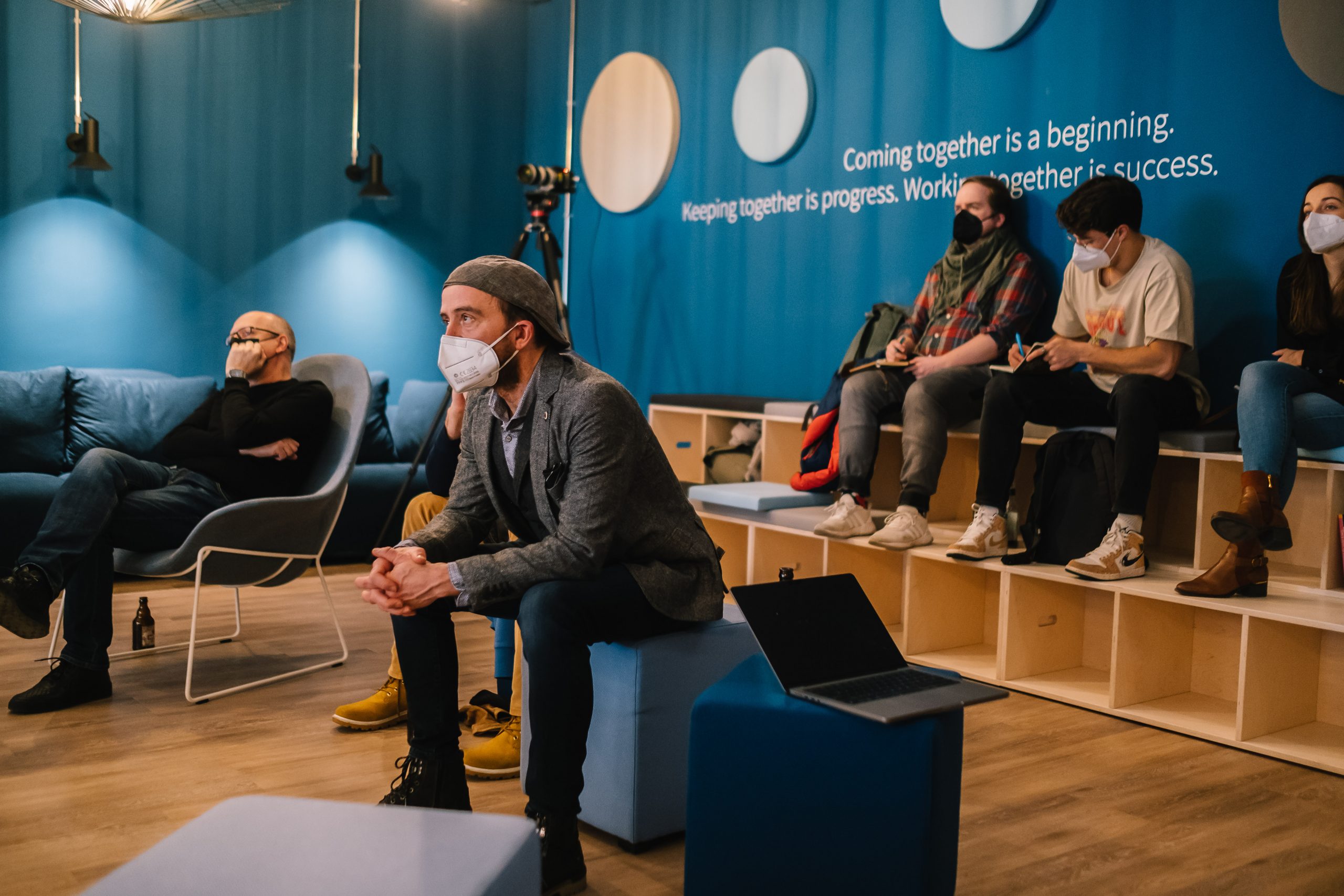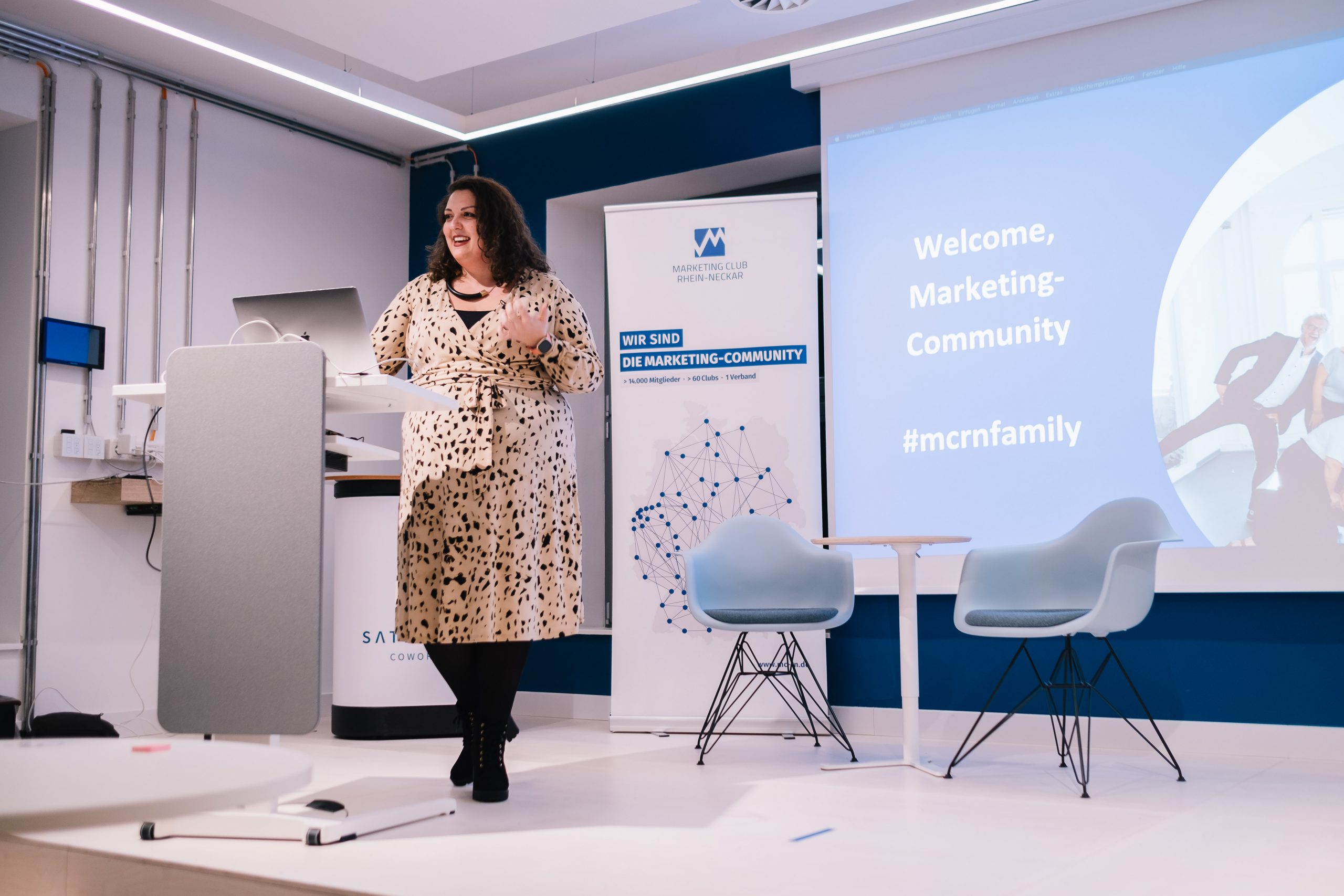 WeinCampus zu Gast in Neustadt
Studentenprojekt im Innovationspace
 "Top Ausstattung, ein engagiertes Team und eine inspirierende Community – 100 % Weiterempfehlung."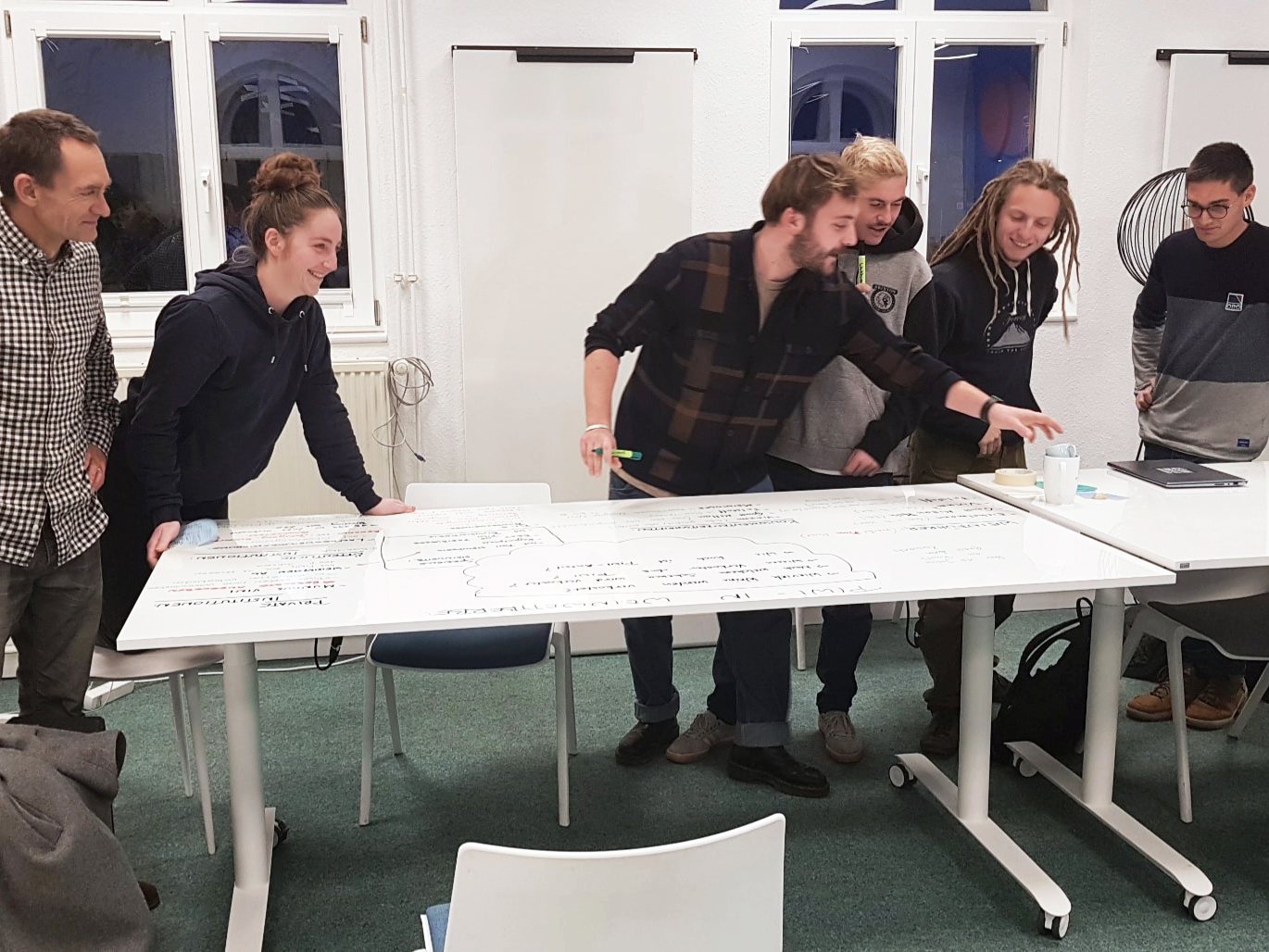 Our community is diverse and brings together coworkers with different professional backgrounds from the region. Take a look at their experiences.
Anja Blanz
BASF - Pilot study participant
"For me, happy coworking is about the exchange with the community."
Philipp Wendel
Strategic Pricing Manager
 "Top facilities, a dedicated team and an inspiring community – 100% recommendation."