Self-employed in Neustadt?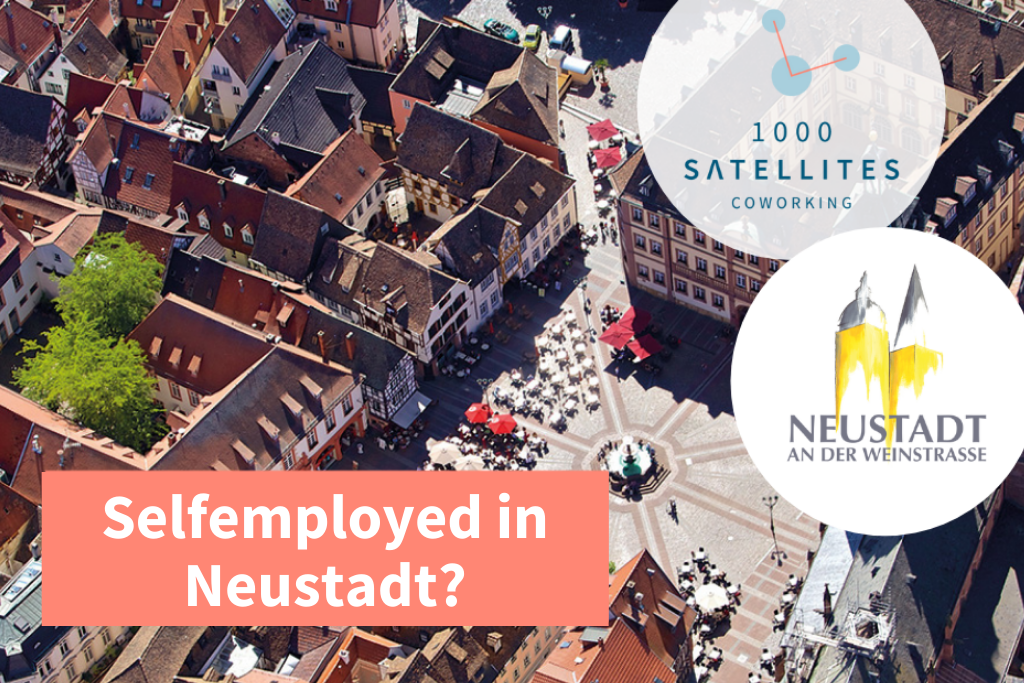 Self-employed & volunteers listen up – We are piloting a start-up center for the city of Neustadt.
June 2020: In the middle of the German Wine Route between the Rhine plain, vineyards and the Palatinate Forest lies Neustadt an der Weinstrasse. Due to its location in the Rhine-Neckar metropolitan region, local companies benefit from networking within a high-performance economic region. One of our decentralized coworking spaces has been established in the middle of this great little Palatinate town. Coworking offers advantages not only for employees and commuters but also for the self-employed and NPOs. We would like to promote this economic development together with the Neustadt Economic Development Corporation.
The 1000 Satellites coworking space in Neustadt has recently expanded to 400m² and thus offers an ideal opportunity in the Hornbach Quartier to test the idea of a start-up center for the city of Neustadt. Therefore, WEG enables a limited number of self-employed & volunteering citizens from 
June to December 2021 discounted to free memberships in the Satellite Neustadt.
Here, for example, you can carry out administrative work and meetings under ideal conditions in inspiring premises and seek exchange in a inspiring community of co-workers. Interested parties can contact Community Manager Theresa Eichhorn by email (neustadt@1000satellites.com) or by phone at 06321-8509972.
For a first insight into the space, there are free, so-called 'Testseatings'. on the homepage of 1000 Satellites. Please come by and test our space.
We look forward to welcome numerous members and wish you a Happy Coworking!