Opening Week in the first Satellite Taylor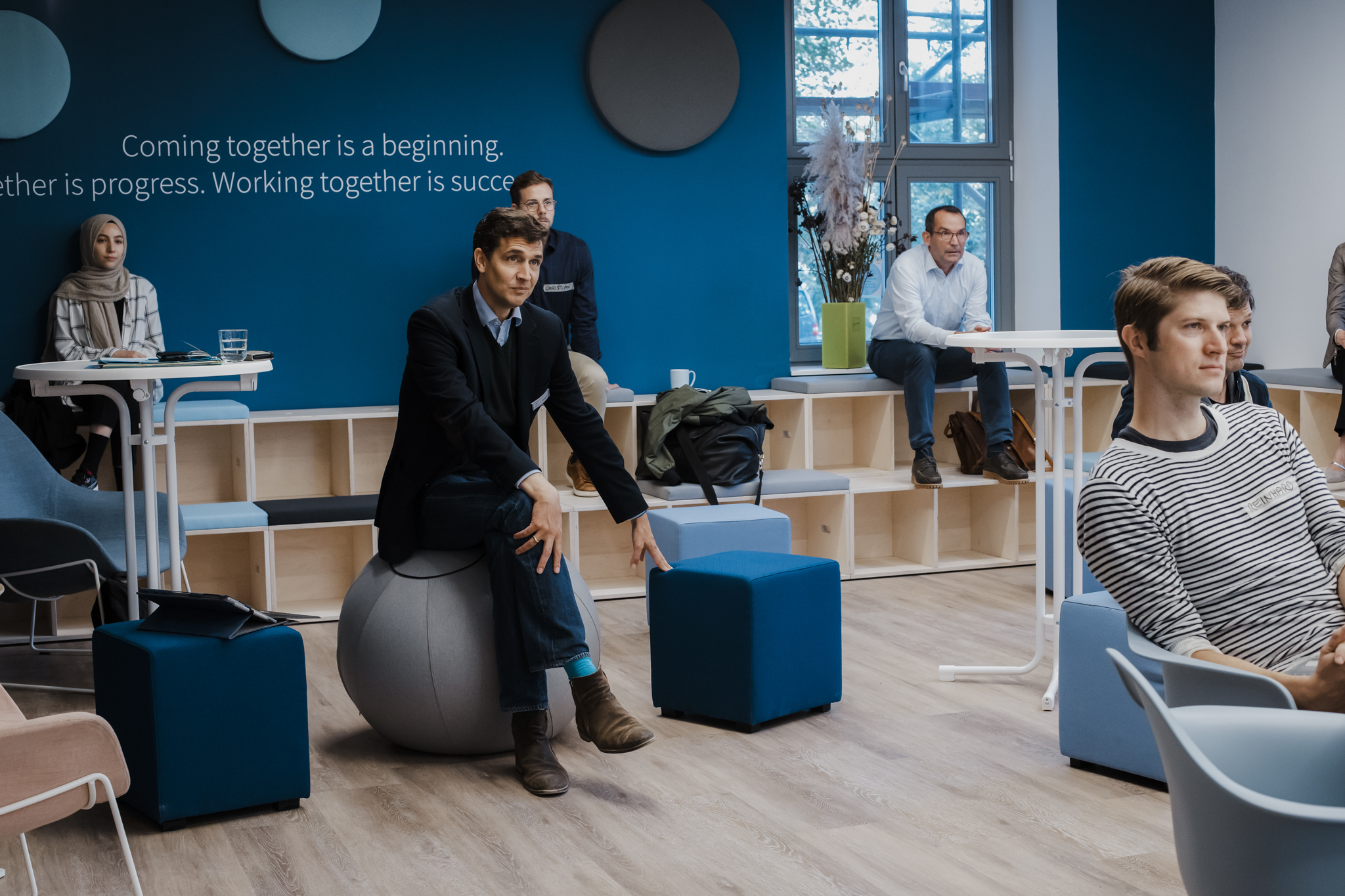 On the occasion of the opening of Satellite Taylor, 1000 Satellites held a coworking opening week with a colorful supporting program in September. For five days, more than 100 interested people practiced coworking at 1000 Satellites. The topics were new work, the office of the future, digitalization and innovation.
The round about 100 registered coworkers joined us from various backgrounds – employees from different companies, commuters, regional self-employed, students, journalists, musicians, experts, friends. Many of them were in a coworking space for the first time, saved time and CO2 emissions by shorter commutes and especially enjoyed the change to their daily work routine.
Each day had a different motto and focused on topics that have become an integral part of everyday working life. The days were started with a breakfast impulse session on the respective topic and rounded off with bar camps or fishbowl discussions. In between, the community lunch invited participants to exchange ideas and network. Thereby, the participants were catered by regional catering.
An additional highlight were the active lunch breaks: yoga, tai chi and much more in the collaboration space or outside on the terrace provided even more variety and some fun moments together.
Of course, all participants were free to decide whether they wanted to take part in the program or use the time for productive work at one of our numerous workstations.
The result: stimulating conversations, productive meetings, new contacts & inspirations, concentrated working hours, unexpected insights and ideas.
A photographer also captured the impressions of the opening week with photos and a film.
Here you can watch the official film of our opening week (Youtube).
We would like to thank all participants for being there!
If you would also like to try coworking at 1000 Satellites, just book a free day to test coworking at this link.