Companies must enable a new leadership culture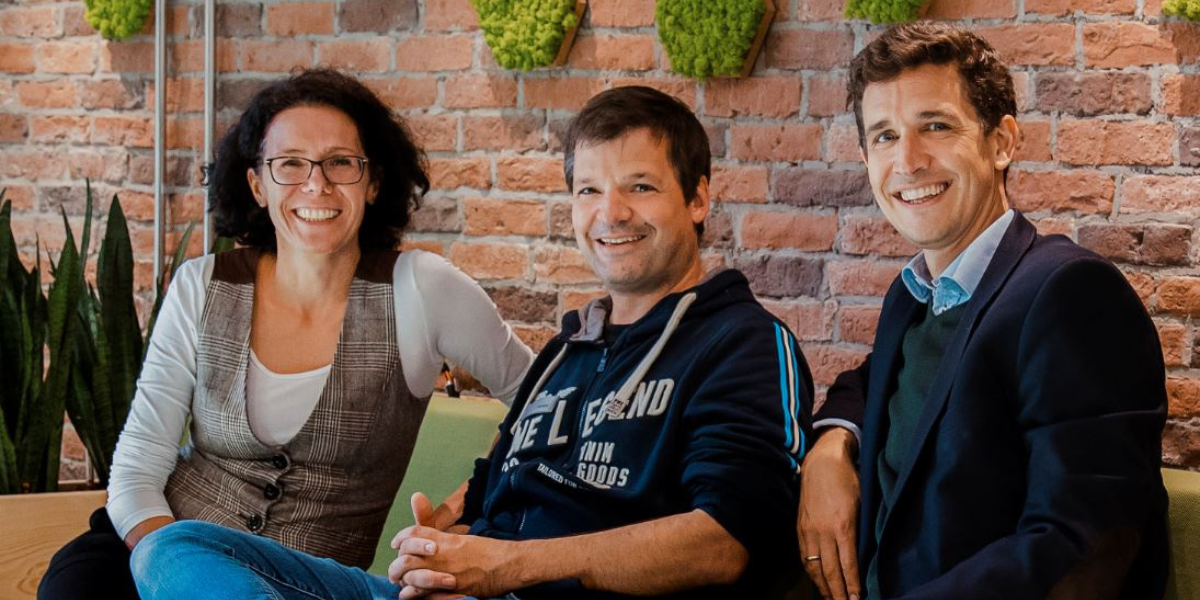 Caro Windlin is a psychologist with more than ten years of experience in HR work and a focus on New Work. In this interview, she explains how companies can and should implement the new way of working in a meaningful way.
Why do companies have a hard time with the topic of New Work?
Caro Windlin: The topic of New Work is understood differently in each company and is often reduced to certain methods such as Scrum. Every company should ask itself what New Work means in its context. New Work is based primarily on a positive view of people, according to which everyone wants to realize their full potential and is supported in doing so. In concrete terms, this means that mistakes become learning opportunities, information transparency is a right rather than a privilege, and individual freedom of choice increases: It is not the boss, but each individual who decides, for example, where and how he or she can best perform. Superiors may perceive this as a loss of control. Yet studies show that rigid guidelines and compulsory presence hinder employees in their performance and that relinquishing control can promote the potential of each individual.
Why do companies need to be proactive and offer their employees new ways of working and collaborating?
Caro Windlin: As a result of increasing complexity, previously proven control and coordination mechanisms of companies no longer work. More and more employees – not just young talent – expect a different form of participation and responsibility. Companies need to enable a new leadership culture that empowers rather than controls employees, develops employees and involves them in decision-making processes. They must establish flexible structures and processes, use agile methods, and also try out new office concepts in order to harness the full potential of employees and keep them enthusiastic about the company in the long term.
What criteria do new office concepts have to meet and how useful is home office?

Caro Windlin: Teams need to be able to exchange ideas, get their ideas out there and make their work visible. They need to be able to modify their area and quickly adapt it to changing tasks. It must also be possible to switch easily from individual work to group work. Most companies still provide teams with only traditional meeting rooms, often with rectangular tables and screens at their head ends. Such rooms do not encourage movement, which is important for forms of work such as Agile and co-creation. They are more suitable for formal meetings for pure information sharing. Home offices make sense for certain tasks that require quiet, unless a company has retreat spaces. In a home office, employees also avoid commuting and can efficiently fit crafts or a doctor's appointment into their day. However, home office also has its limits: Loneliness, unwanted disruptions or poor technical equipment.
What advantages do coworking spaces offer?
Caro Windlin: If an employee uses coworking spaces that are close by, he or she saves commuting and finds an inspiring work environment where he or she has everything he or she needs to work productively and innovatively – alone or in a team. In the process, he meets employees from other companies or start-ups and freelancers and experiences new methods and approaches to solutions through interaction. His motivation and productivity can increase as a result, which makes the employee more satisfied and the employer naturally benefits as well. Networking, a healthy work environment and no commuting stress can promote work-life balance. A company that gives its employees the freedom to choose where they work also appears more attractive to its employees. Also, companies that help reduce commuting, and thus Co2 emissions, do a lot to protect the environment.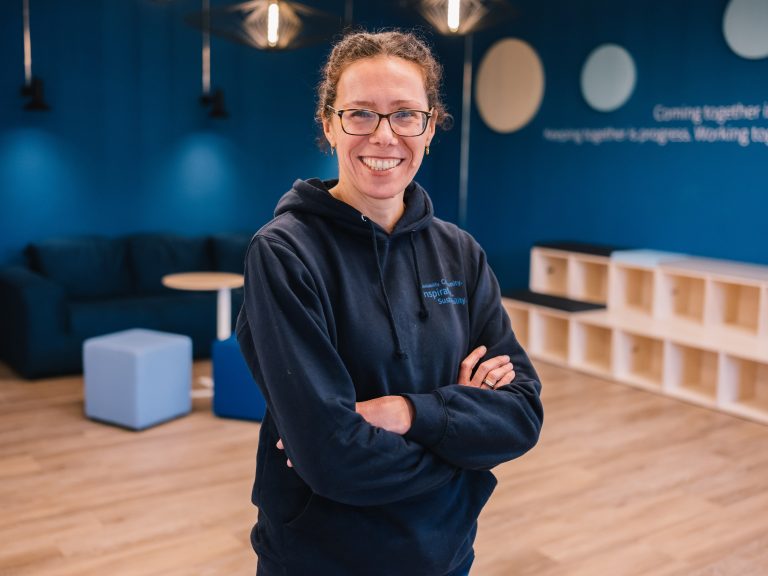 Caro Windlin is Co-founder of 1000 Satellites, a provider of decentralized coworking spaces in the Rhine-Neckar metropolitan region. She and her colleagues make a point of ensuring that the concept of New Work is lived out meaningfully in their spaces and inspires coworkers and their companies.