Coming soon!
Location expansion: Satellite Speyer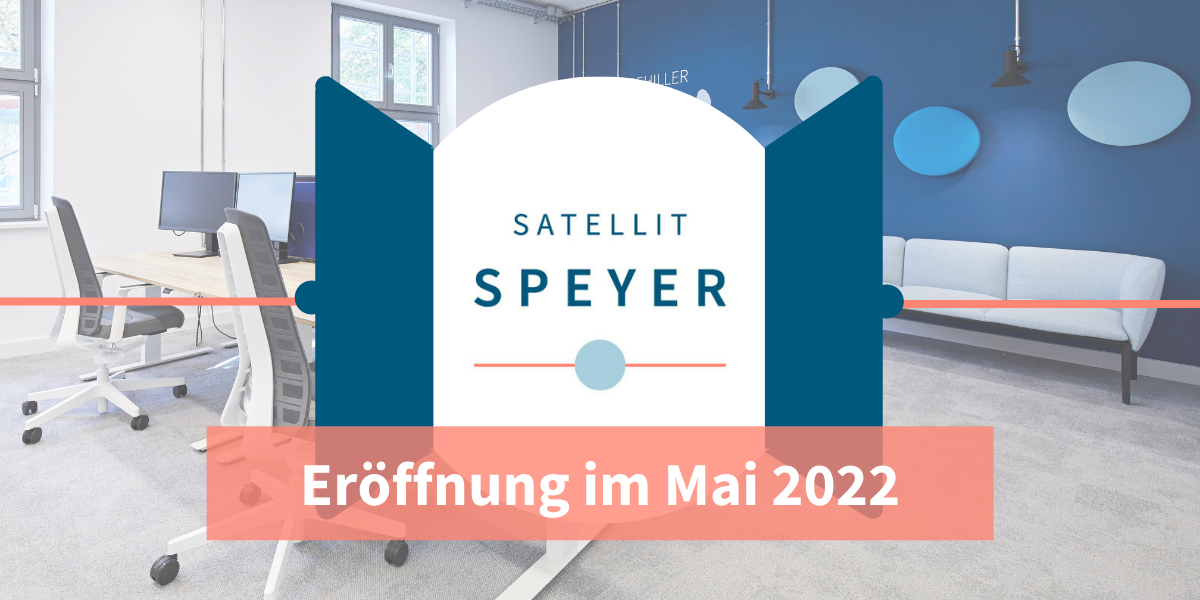 Starting winter 2021 – Request your non-binding workspace now.
Do your employees also increasingly work mobile from home and often have no professional working environment there? But the commute to the workplace in the company takes a long time.
Does your company maintain expensive office space that is often sub-optimally utilized and do you find it increasingly difficult to plan the "right" office size in times of economic volatility? 1000 Satellites understands the challenges of the times for employers and employees and creates work environments that increase innovation and productivity for all.
The 1000 Satellites network is expanding.
We are planning a new Space in the city of Speyer. So now commuters from and around Speyer can rejoice, because we will soon offer there a flexible alternative to home office and commuting to the office.
30 workstations including desktop & hot desk, think tanks, team offices and meeting rooms and much more will be created
at the end of 2021 on 250 m².
For a first look at our existing space, there are free, so-called 'testseatings' on the 1000 Satellites homepage. Feel free to come by and test our current spaces in Mannheim, Neustadt or Wachenheim an der Weinstraße.