Active Coworking Power Hour
45 minutes Pilates with Jennifer Brechtel | Online via Zoom
Take time for your health - with an Active Break
In everyday office life, health and well-being are often forgotten. Sure, we all pay attention to our posture at the desk, stroll to the coffee machine or treat ourselves to a quick stretch. 
But what helps in the long term is real training. To make it easier for you to integrate this into your workday, we offer a full Pilates class every other Monday – in addition to our Tuesday 20-minute Active Break.  
Pilates has been proven to be one of the most effective workouts for healthy posture with its focus on the core and blend of tension and relaxation. 
Info:
WHEN: Every second monday | Dates 2022: 17.10., 31.10., 14.11., 28.11., 12.12.
TIME: 16:00 - 16:45
WHERE: Online via Zoom
DAUER: 45 minutes
PRICEE: free
Process:
After a short warm-up, the whole-body programme starts. Stretching at the end.
This is your trainer Jennifer
Jennifer is a qualified health manager and has been a self-employed trainer since 2015, specialising in prevention and rehabilitation.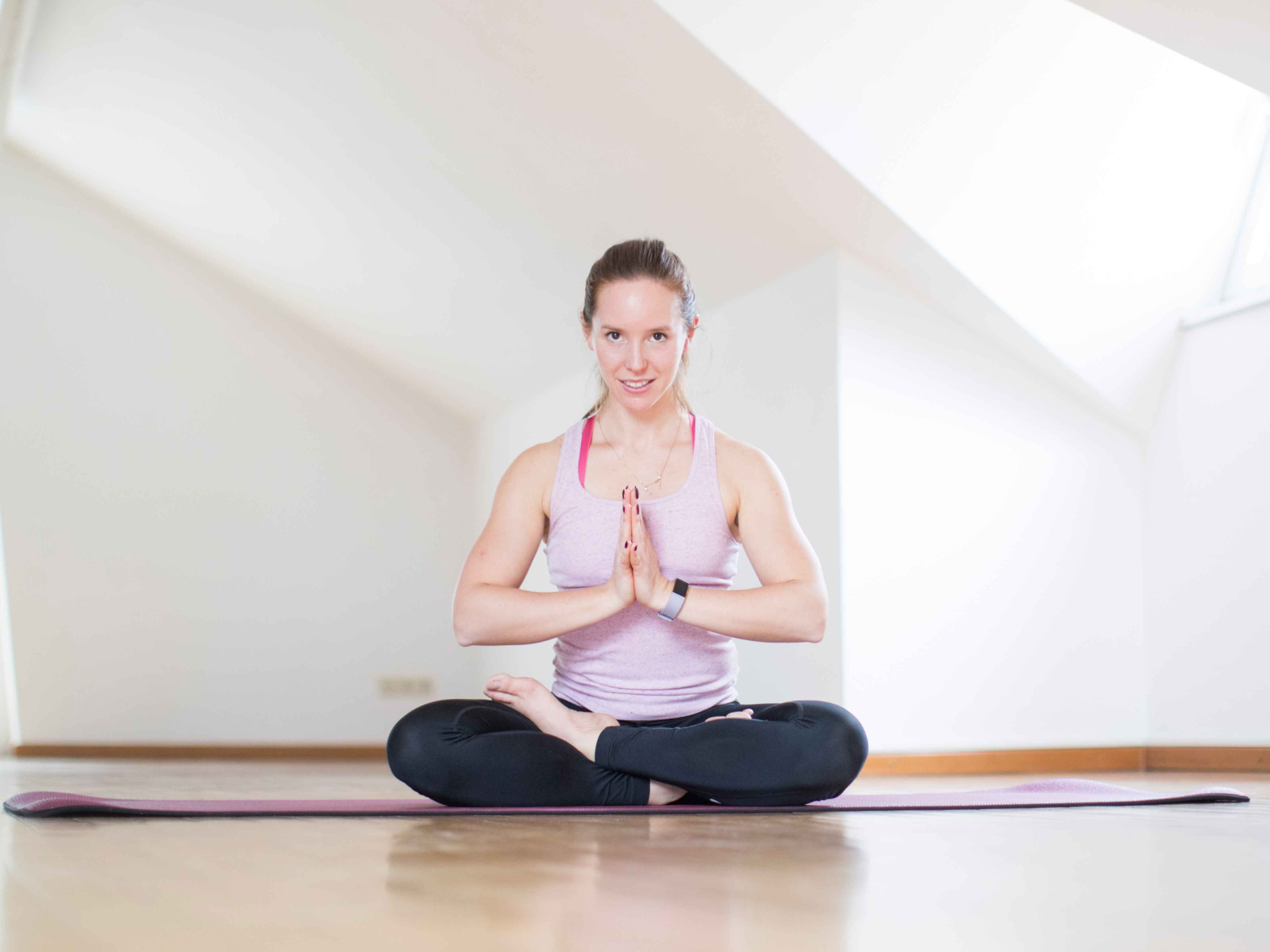 Our Pilates Power Hour is for you if ...
Join us and get active -
for you and your health!
Hi, I'm Julia and I'd be happy to help.