1000 Satellites - Spin Off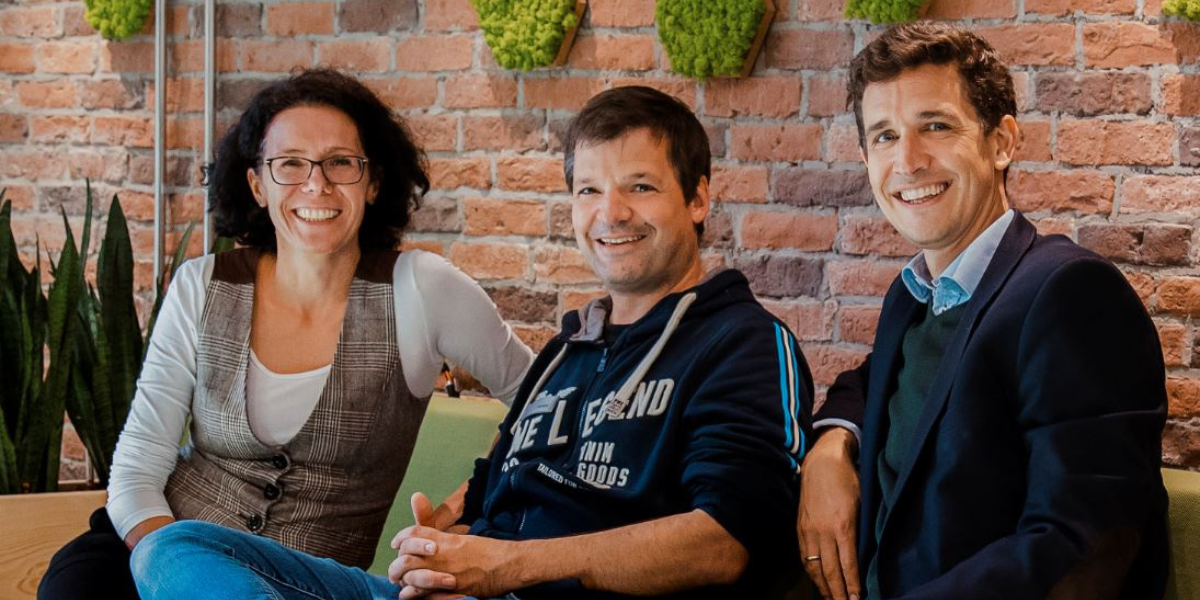 New year, new work, new startup: We celebrate our spin-off.
The new year could not have started better: After a successful financing round, we – the 1000 Satellites team around managing directors Caro Windlin, Gregory von Abendroth and Markus Hummelsberger, are finally standing on our own two feet. After more than two years of intensive preparation in the Chemovator, BASF's internal business incubator, we have succeeded in taking the step towards independence. During this time, we fine-tuned the business plan, recruited a team of 15 employees, set up and opened the first coworking spaces, acquired customers and found investors. Even though Corona made the last months quite difficult, we were able to overcome all challenges and start into the new year with fresh energy and zest for action.
1000 phone calls, meetings and empty coffee cups later, we have finally reached our goal: Decentralized coworking in the Rhine-Neckar metropolitan region at now three locations. As representatives of the New Work movement, we want to be in step with the changes in the world of work – and take companies, employees and freelancers along with us on our journey. In the future, many more satellites are planned, such as in Speyer.
Especially in the past months of the Corona pandemic, many companies have been rethinking and home offices and digital meetings are now the order of the day. The concept of coworking is in vogue: Away from the office towards a flexible workplace. Working in different locations and flexible scheduling is opening up new opportunities.
New Work extends beyond the ability to work from anywhere at any time. In fact, it describes an interplay between culture, people, innovation and the company. As our CEO Caro knows, "'New Work' is 90 percent mindset and 10 percent method." Even though there are already plenty of large employers with huge office spaces, a large number of employees are still forced to travel long distances to work every day. We want to address that and create productive work environments for commuting employees and regional freelancers right on their doorstep with our ergonomic workstations. In the spirit of the New Work movement work thus becomes more effective, innovative and sustainable than in the classic office.
"I believe that people want to develop their full potential and need the right space to do so. A space encompasses more than just a room with a table and chairs, but also the freedom to choose where and how to work and with whom to interact and network," Caro continues. Since space and personal interaction are crucial to flourishing, it's even nicer that our decentralized locations mean you only have to travel short distances to get there. In the same breath, each one of us can reduce their ecological footprint. "In these dynamic times, it is essential to create a new environment for people and organizations. We want people to be happier and organizations to be more successful," says CEO Markus. "Therefore, we offer the perfect Workplace Solution to combine both goals."  
There's a lot planned for 2022: With New Work Workshops, we want to bring coworkers, externals and employees together and enable new perspectives and productive collaboration in a diverse community. In addition, numerous expansion projects and team events are in the pipeline.
We can hardly wait and are looking forward to everything that is coming up. A big thank you goes to everyone who has accompanied us on this journey!
Here you can find the Chemovator press release: 
New year, new work, new startup from Chemovator: 1000 Satellites GmbH celebrates their spin-off / Chemovator.