Welcome to Satellite Taylor!
The former barracks building, which was gutted and extensively renovated, invites you to cowork. 
In our historic but also modern building we have almost 166 ergonomic workstations fully technically equipped, for an unforgettable work experience.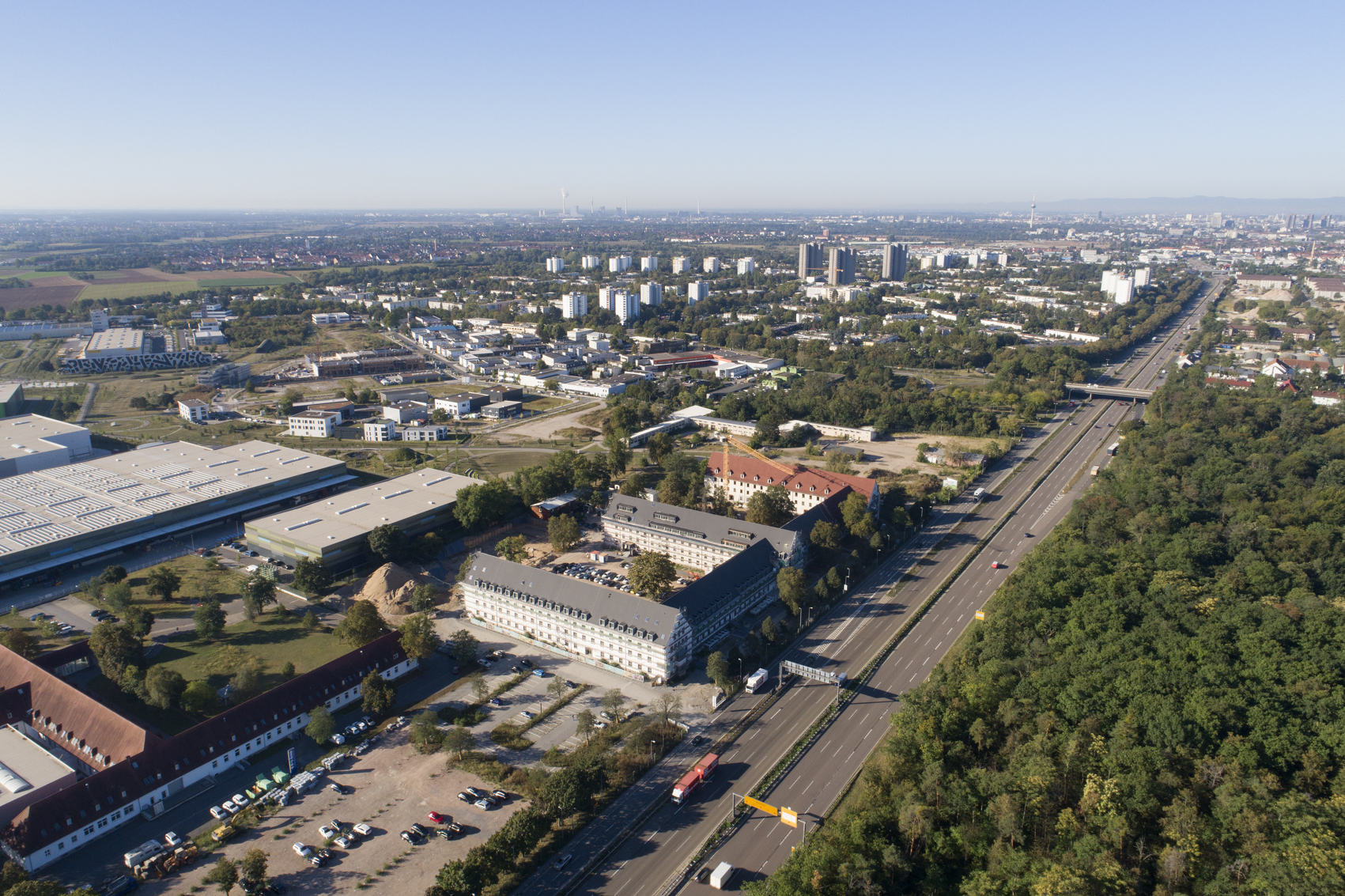 Mannheim - the university city
In the university city of Mannheim, history meets modernity. Our satellite Taylor was a former barracks site and is now the greenest business park in Germany. 
The immediate surroundings are worth seeing. From the newly created Taylor Park to the Kurpfalz-Center with various shopping facilities and restaurants, there is a lot to offer.
Feel free to drop by without obligation – a visit is worthwhile 😊
Conveniently located, directly on the B38, easily accessible by public transport (RNV, Platz der Freundschaft)
In the direct vicinity of the Kurpfalz Centre with restaurants, shopping facilities, etc.
Sufficient number of parking spaces for members
Location & infrastructure
Taylor Green Business Park
Former barracks site, now Germany's greenest business park
Directly adjacent to the newly created Taylor Park
Large commuter catchment area
"The E": Historic & modern
Existing barracks building with advantageous structure
Gutted and extensively renovated
Upscale furnishings, fully air-conditioned
Attractive tenant structure
Follow Taylor on Social Media
Without obligation and free of charge test one day.