Welcome to Satellite Neustadt!
Our historic but modern building with upscale amenities invites you to cowork. 
We have around 31 ergonomic workstations fully equipped with technology, for an unforgettable work experience. Perfect for evening events is our on-site beer garden.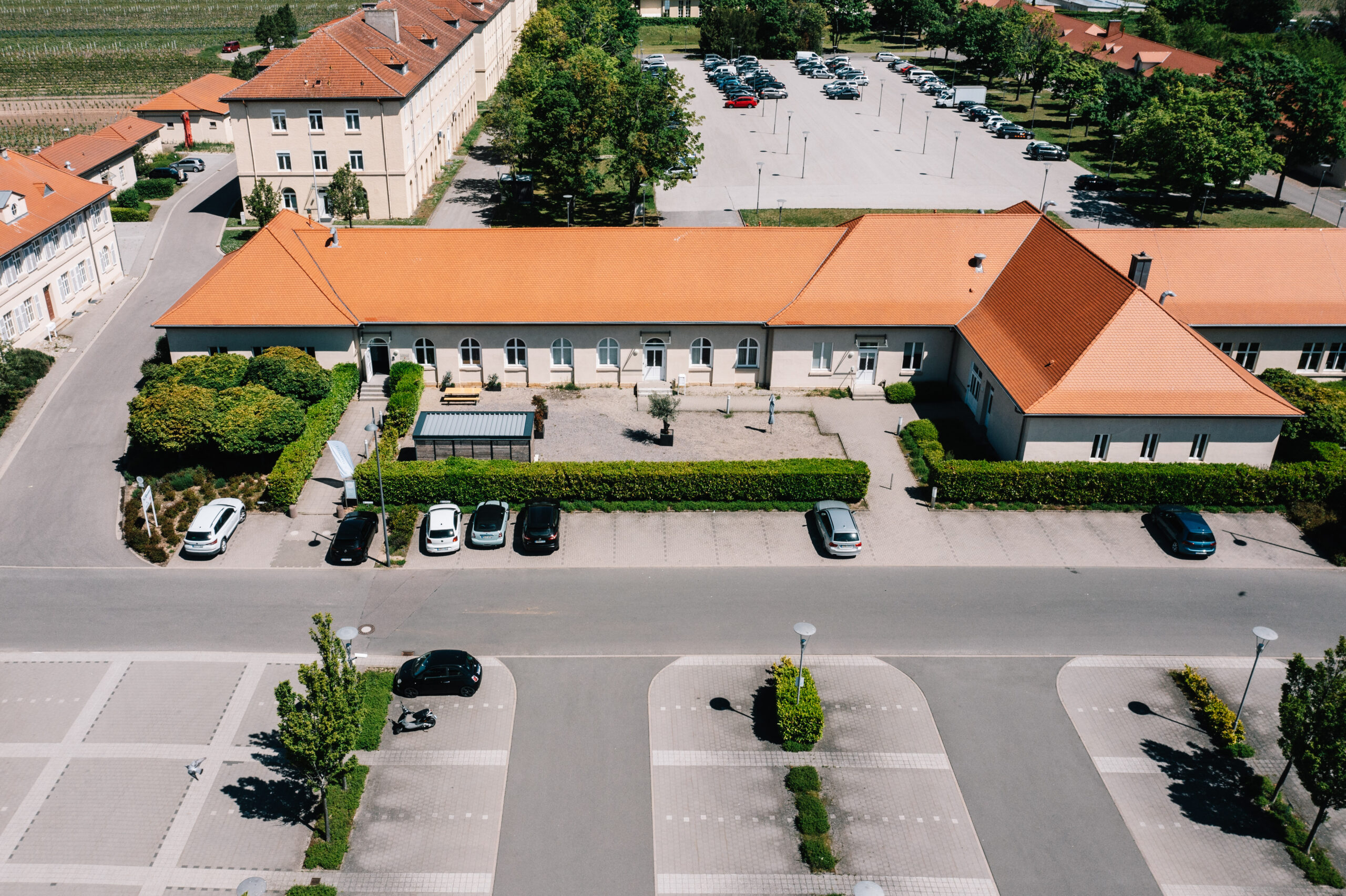 Neustadt an der Weinstraße
On the edge of the Palatinate Forest and in the center of the German Wine Route, coworking is also possible! Not only the famous wine villages in Neustadt, but also our coworking space in ideal surroundings are highlights in Neustadt an der Weinstraße. From various restaurants to shopping and sports facilities in the direct neighborhood, everything is on offer.
Feel free to drop by without obligation – a visit is worthwhile 😊
Conveniently located, directly on the A65 motorway
Easily accessible by public transport (line 507, 509 and Mobility on Demand)
Sufficient parking spaces for members
In the direct vicinity of shopping, restaurant and sports facilities
Location & infrastructure
Sponsoring membership for self-employed
limited number of tickets
from June to December 2021
Existing barracks building with robust structure
Upscale furnishings and air-conditioned
Beer garden, perfect for evening events
Follow Neustadt on social media
Without obligation and free of charge test one day.