Welcome to our new satellite Bensheim!
From 01.03.2023 the doors of our new satellite in Bensheim are open.  
In the 2018 modernized building, you will find the 1000 Satellites working atmosphere. On 1200 m2 we have almost 80 ergonomic workstations technically equipped for an unforgettable work experience.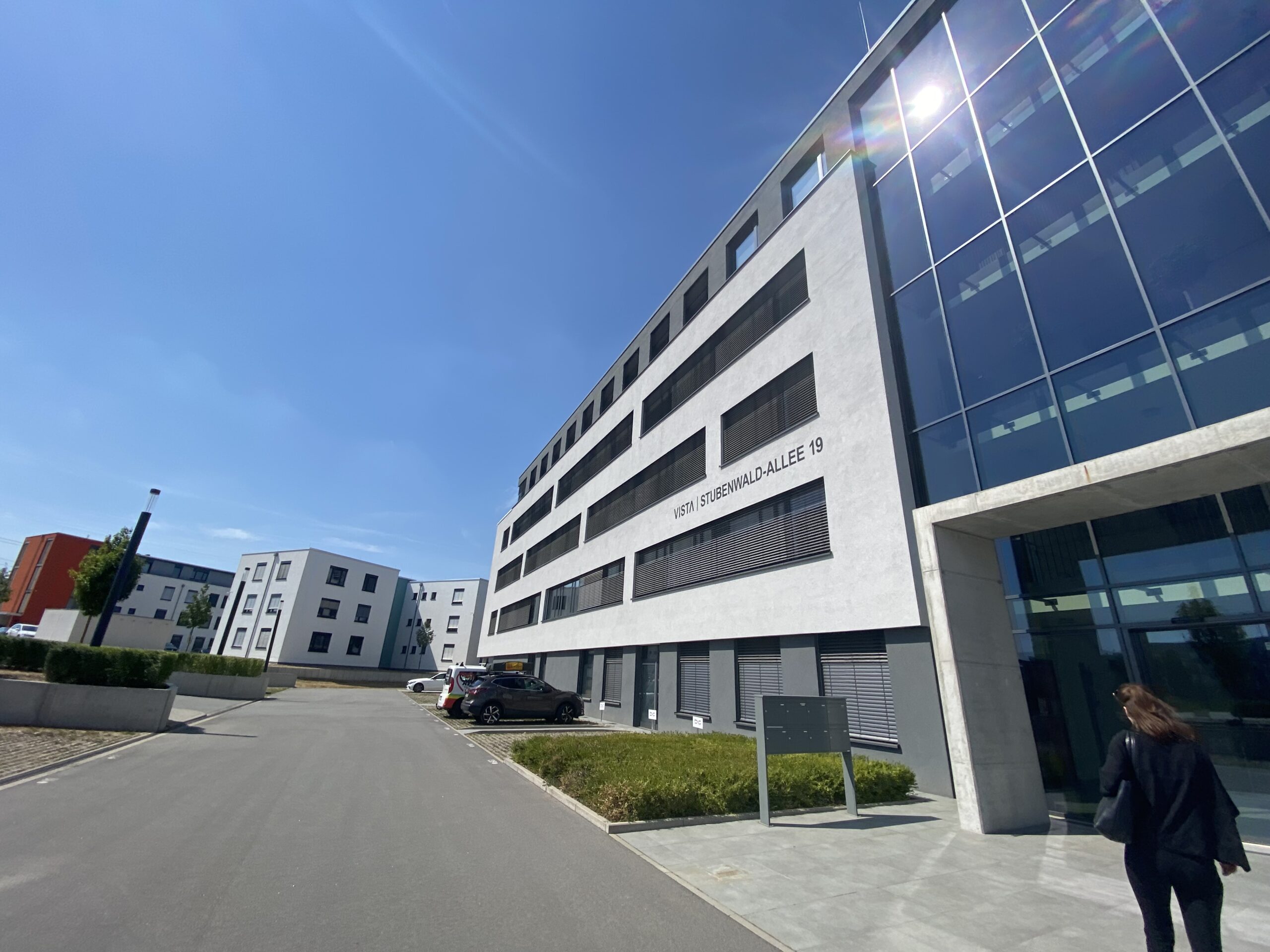 Bensheim - the heart of the Bergstraße
Bensheim is located between Frankfurt and Heidelberg and is the largest city in this district. Nestled between the hills of the Odenwald and the wide plains of the Hessisches Ried, our new satellite is located with a direct view of this landscape. Coworking with a view – that sounds great, doesn't it?
The immediate surroundings are also impressive. From fitness studio, climbing hall to a golf club restaurant, there is a lot on offer.
Feel free to drop by without obligation – it's worth a visit 😉
Test one day without obligation and free of charge.
Simply fill out the form and select the desired date.
>> Opening ceremony <<
June 2023

INFOS COMING SOON ...
Programm
09:00 - 09:30 Uhr: Welcome Coffee
09:30 - 09:45 Uhr: Begrüßung
09:45 - 10:20 Uhr: Keynote von Joana Breidenbach
10:20 - 10:30 Uhr: BREAK
10:30 - 11:15 Uhr: Deep Dive "Inner Work in Practice" mit Joana Breidenbach
11:15 - 11:45 Uhr: Deep Dive "Wachstum durch Feedback" mit Caro Windlin
11:45 - 12:30 Uhr: LUNCH & TALK - mit Impulsen für ein Growth Mindset
12:30 - 13:15 Uhr: Practice Sharing
13:15 - 13:45 Uhr: Retro Start, Stop, Keep/Continue
Location and transport connection
 5 Min. A5, A67       
10 Min. Trainstation(ICE,IC,RB, RE, S & Bus)
32 Min. by car to FFM
Citycenter by walking 40 Min. / by car  7 Min.
Location & infrastructure
Modern building in perfect location
Building modernized in 2018
In the immediate vicinity there is a gym, climbing hall, snack bar & golf club restaurant
Require Visit appointment
Error: Contact form not found.