This is us
- get to know us
We are a dynamic team and looking forward to welcome you in our community. Here you'll find everything about us, our vision and company values.
We are changing the World of Work so that everyone, can achieve their full potential everywhere.
We add value to the environment and society by reducing commuter traffic and its associated impacts. We help our members to live healthy and well balanced life and revitalize suburbs and small towns.
We create and maintain an active community within our satellites and in the regions where 1000 Satellites operates. As such, we generate personal and professional benefits for our members.
We create a reliable "total carefree package" for our members' workplace. We are responsible with our members data and time.
We support our customers, members and companies to make the transition from "Old Work" to "New Work". We provide spaces that inspire and create a work environment that is designed to help our members to get the most out of their time at work.
Caro, Markus and Gregory, the founders of 1000 Satellites, are convinced that a change in the traditional work environment is necessary so that everyone can develop their full potential everywhere. That's why 1000 Satellites is dedicated to creating the perfect place to work – right on your doorstep.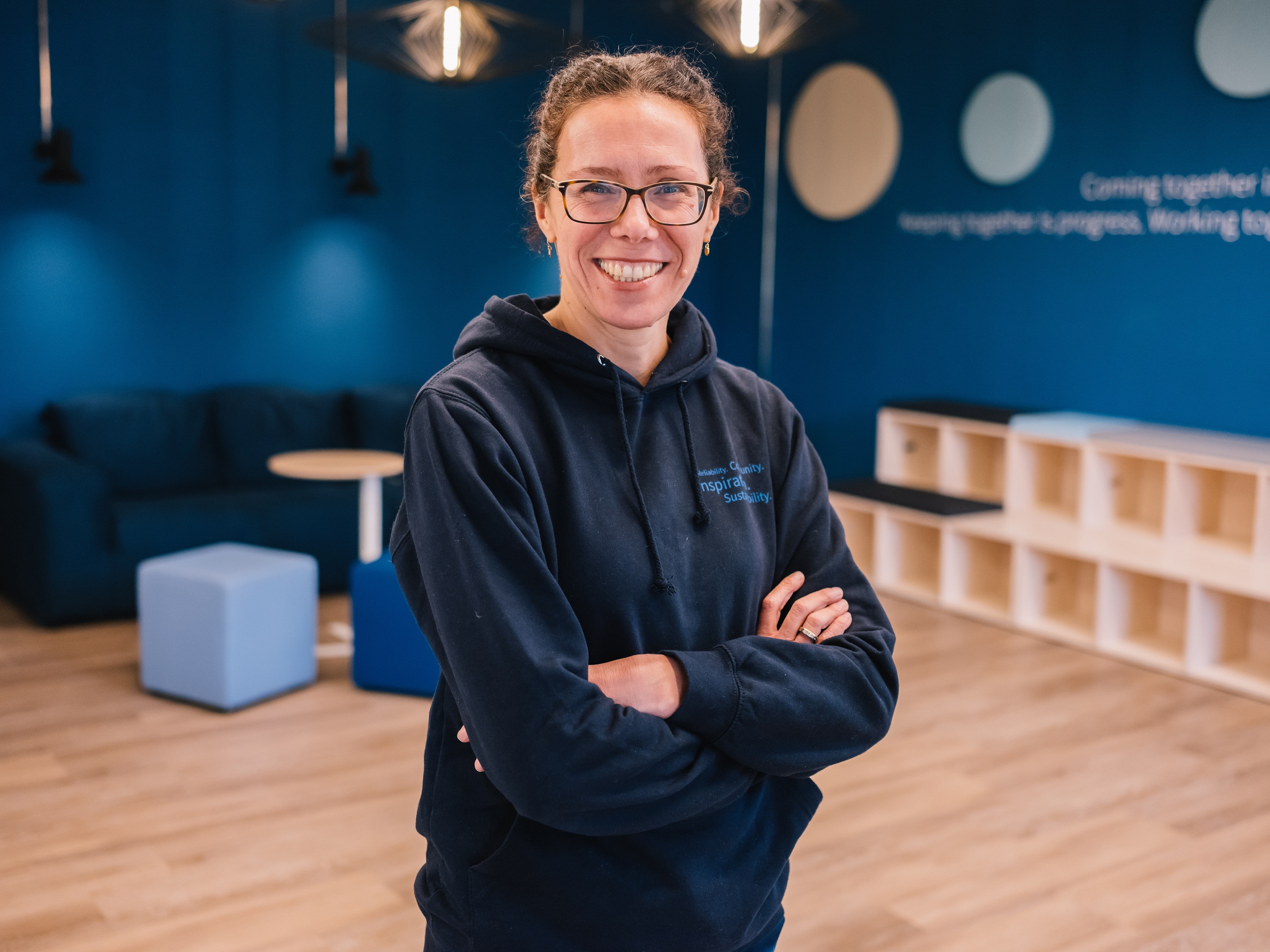 Caro Windlin
SALES & PEOPLE
caro.windlin@1000satellites.com
0173 3784009
I studied psychology and gained my professional experience in personnel management and start-up development at BASF. At 1000 Satellites I enjoy expanding my skills in the fields of finance and human resources.
'New Work' is 90% mindset and just 10% method. I believe that people aim to unleash
their full potential and need the right space to do so. A space comprises more than just a room with a tables and chairs, but also the freedom of choosing where and how to work as well as with whom to interact and network. 1000 Satellites allows me to provide this space for others, enabling them to show their full potential and support each other to evolve and operate. This principle is also the foundation of the company 1000 Satellites.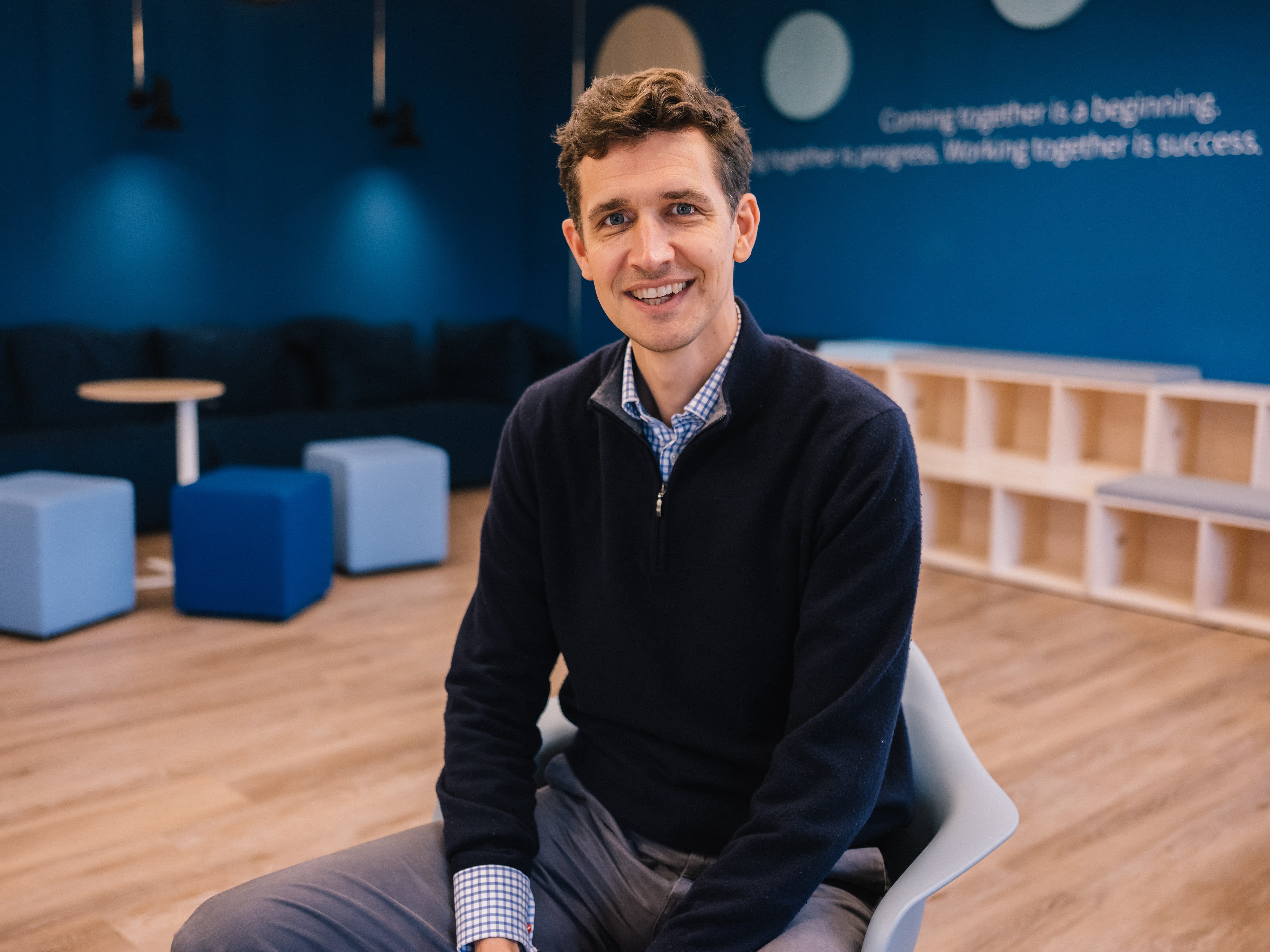 Gregory von Abendroth
OPERATIONS & FUNDRAISING
gregory.abendroth@1000satellites.com
0173 3027762
A microbiologist by heart, I have been able to develop my perspective along various jobs in research and production at BASF. At 1000 Satellites, I am extending my operational experience and strategizing for a truly sustainable company.
In the corporation I have witnessed the time-consuming commute to work and the possibilities of mobile working long enough to know that the time is ripe for improving this situation for employees. 1000 Satellites allows me to develop a solution for this situation while implementing many of my own values, such as my strong pursuit of realizing sustainable solutions.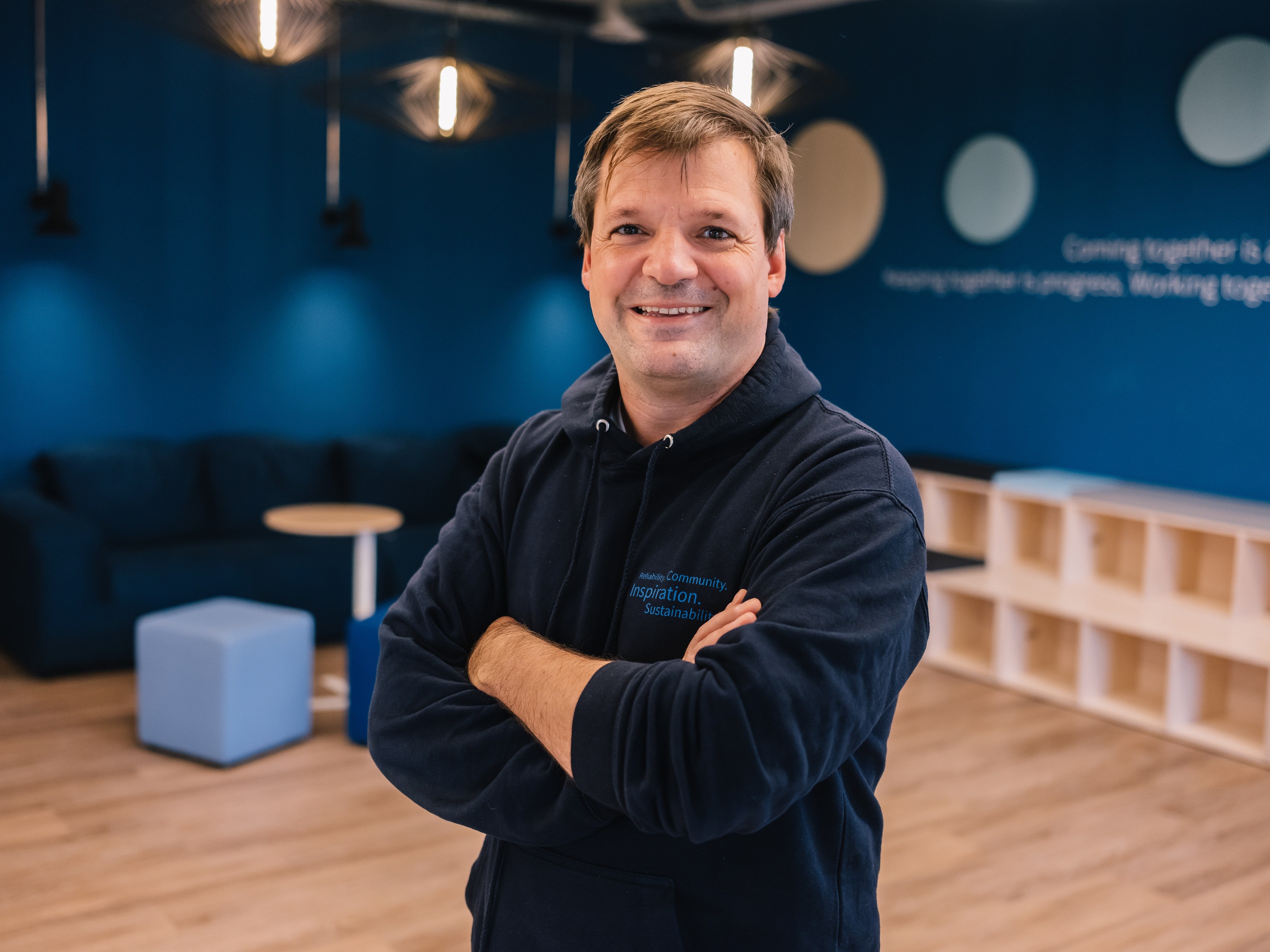 Markus Hummelsberger
IT, MARKETING & COMMUNICATION
markus.hummelsberger@1000satellites.com
0173 3470179
I studied economics before gaining professional experience in marketing and sales in various business units of BASF and in a corporate start up (Succinity). At 1000 Satellites I continue to develop my skills in both B2B and B2C marketing and sales.
I am driven by a strong entrepreneurial spirit. I believe that in the dynamic surroundings we live in, we need a different environment for people and organizations. I want to help make people happier and organizations more successful by creating a third meaningful workplace.
"Coming together is beginning, staying together is progress, and working together is success." – Henry Ford. I look forward to the exchange and feedback to constantly optimize 1000 Satellites.
After completing my studies, I was searching for a new challenge and an employer who promotes mutual growth, which i found at 1000 Satellites. I am glad to be able to realize myself here and contribute to shaping the German job market.  
In short, coworking, new work and decentralized working offer me the opportunity to shap my work in my own way and work in a community of like-minded people. I can build my career while leading a fulfilling and balanced life. I am excited about the possibilities that lie ahead and look forward to being part of such a community.  
"Man is a social being and only strong in the community. That counted back in the Stone Age, as it does today for either coworking spaces or the business world). Come join us for the better."
"New work is not just about new tools, it's also about new attitudes and new approaches to community, growth and personal fulfillment." – Simon Sinek
"I am very happy to be part of the dynamic and multifaceted team of 1000 Satellites and motivated to productively contribute my experiences from the hotel industry, gastronomy and of course from the coworking & new work sector of the past years and thus to positively and creatively shape and advance the further path of the young start-up."
"Re-entry after parental leave, was made super easy for me at 1000 Satellites. Everyone here understands everyone else. The gratitude I receive for the work I have done is the greatest motivation for me. I am happy that I can contribute to 1000 Satellites through my professional experience in the hotel and catering industry and accompany this StartUp on its journey."
"After many years abroad, I am happy to work in a modern community like 1000 Satellites. My motivation is to grow together with this Start Up, to be a part of the Community and to welcome our co-workers in a warm and kind atmosphere."
"Hello dear ones 😊
I'm Rebecca and I get to support Anne at the Bensheim location on a part-time basis.
A mega cool crew is at work here and has conjured us a wonderful location in Bensheim, which we can fill with life.
I am happy about everyone who wants to visit us and breathe this wonderful Bensheim air with us.
My motto in life is:
"If someone puts stones in your way, pick them up and paint them colorfully and give them away"."
Our General Management-Team in Munich
"As an interior designer, I've been able to gain extensive experience in all areas of workspace design for many years and have been able to bring this experience to bear in a wide variety of corporate structures. Here, my focus is on merging the benefits and well-being of each individual with theenvironment.
My main intention here is to create the best possible environment for free development in order to promote creative and energizing work.
For me, coworking means achieving more together – so feel free to talk to me about it – I am looking forward to the common exchange at 1000 Satellites."
"I want to rethink and implement Finance and CoWorking at 1000 Satellites.
Finance can be lean, efficient, scalable, digitized and automated. That's what New Work demands and requires of the Finance function in the future.
"I've never tried this before, so I'm completely sure I can do it." (Pippi Longstocking)
"I'm looking forward to being part of a motivated team on this new project right from the start and to see our community grow."
As a literary scholar and historian, I spent several years in the book industry before founding a start-up. Most recently, as part of the management team of a training institute, I made "Life Long Learning" for the public sector a tangible experience with my colleagues. At 1000 Satellites, I now accompany our customers on their way into the new world of work.

My motivation: "Sometimes you gotta create what you want to be part of. (Geri Weitzman).
"I am looking forward to walking the path "away from the classic working world" to "New Work" together with our customers or to accompany them on this path. 1000 Satellites offers me the opportunity to develop freely in a motivated team and to contribute my many years of expertise in the field of sales."
"I'm thrilled to be able to support the 1000 Satellites team with my experience in events, sales & hospitality just as well as seeing the nascent company together with the team and coworkers expand into something big."
"Driven by my curiosity, I find it incredibly exciting to be constantly thrown into new situations. It empowers me to get to know different (corporate-)cultures and to be confronted with different challenges every day. The culture at 1000 Satellites immediately convinced me on my first day of coworking and I wanted to be a part of it!"
"I'm happy that at 1000 Satellites, not only is my expertise in demand, but my creative streak is also valued and I have room to fully live it out."
"Whether working from home or in one of the satellites – as a creative mind, I am very happy to be able to contribute my ideas to the team in the future and to develop myself further together with 1000 Satellites.
There is nothing permanent except change. (Heraclitus)"
"Creativity is intelligence having fun!" (Albert Einstein)
"I really enjoy contributing with my experience and creativity to make 1000Satellites a place where motivation, people, ideas and projects are connected."